Asian Women | Beautiful Asian Ladies on the Quest for Marriage
Meet Your Asian Women Today!
Why go through all the trouble of finding her when she has been waiting for you all along?
Asia is the largest continent in the world, and about 60% of the world's population is Asian. This means that there is roughly more Asian women than there are in other continents. Despite their large number, the women in Asia are considered one of the most diverse and unique in the world.
Meeting your very own dream Asian bride is no longer just a dream. With the matchmaking services and expertise of our matchmakers and staff in Asian Women, you can make this dream a reality!
Hundreds of Asian women are currently in search for their loving life partner, and that lucky guy could be you. These beautiful young ladies are known to make loyal and respectful wives. They are devout when it comes to family and are always willing to sacrifice for the good of the family.
You'll never meet women as warmhearted and positive as Asian women are. Due to a good upbringing, paired with the religious belief and close family ties, they have become attuned to proper behavior and etiquette. They are not afraid to play the role of a wife and can be contented with having to be a stay-at-home mom and take care of the family. Indeed, Asian women are good homemakers.
When you talk about beauty, Asian women do not fall short as well. Their exotic beauty that is unique and distinct in every region can easily be noticed. Because of the diverse culture and features of Asians, Asian brides will always be one of the most sought-after brides in the world.
View Some Of Our Success Stories...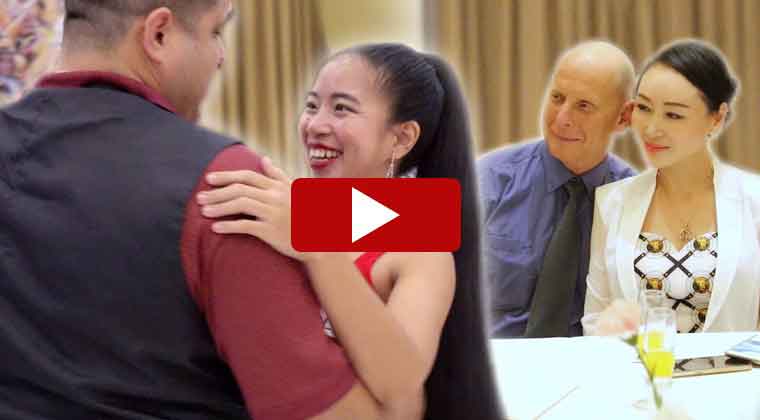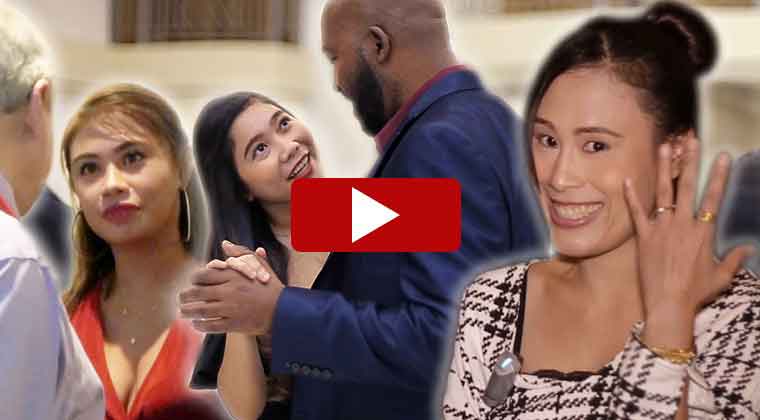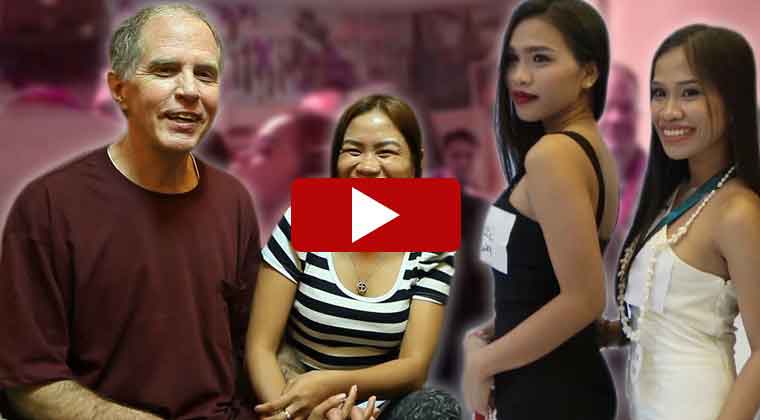 View More Videos
Why Find Love in Asia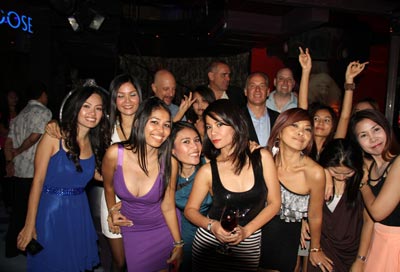 Halfway across the world, there lies Asia. With the large number of single Asian women, why would you not find love? Asian women are among the friendliest bunch when it comes to hospitality and relations to foreign men. With the rising popularity of online dating and with the help of an online dating site, it is no question why hundreds, if not thousands of single young Asian brides are turning to technology to find a suitable life partner that they can eventually call their husband.
Women in Asia have qualities that make them attractive to foreign men. Being caring and understanding are some of the most endearing traits of Asian women. Since most Asian women are brought up or grew up with a culture that taught them to be humble, these women became more approachable and understanding. While women in the past were mostly discriminated and not given much importance, women nowadays have become one of the most important parts of society.
Finding love in a place like Asia is simply a romantic undertaking. With the vastness of the region, you'll never run out of dating ideas to spice up your relationship.
Asian Singles Vacation
If you sign up with our matchmaking services, you will get a chance to join our Asian singles vacation where you will get the opportunity to meet hundreds of beautiful Asian women and mingle with them up close and personal.
We have you covered right from the moment you board a plane to Asia. You will get to tour the different tourist spots that are uniquely Asia and spend time with lovely young Asian women. If being in a group is not your thing, you can join our individual club tours where you will get to meet the Asian woman of your choice and go out on a date with her with the assistance of our staff.
OUR STORY IS THE STORY OF YOUR SUCCESSFUL MARRIAGE
Richard
" I met Jessica through this agency and at first I had no idea how to make a connection with someone thousands of miles away. I lived in Michigan and she is from the Philippines. The distance barrier seemed great, but I quickly saw some qualities in her that I liked and eventually grew to love. She is kind, attentive (including being a great listener), adaptable and loves her family..."
Irving
"I would like to thank this organization for their dedicated work and efforts in bringing Nenette and I together as one. We recently got married in the Philippines. Their wonderful staff coordinated all of our needs, including our wedding and her visa processing and passport. We will be married again here in Washington D.C. and we are looking forward to building a happy family..."
Eric B.
"I recently got back from the Philippines and had the greatest experience of my life through the Asian club tour. I'd like to commend Lota who works in the Cebu office. She took care of everything while I was there and even when I got home she wanted to make sure I made it home safely. I met lots of sincere, caring and loving Filipino women and I narrowed it to one special lady..."
Ian
"In the Philippines, I found the women to be quite friendly, hospitable and they're very close to their families. When you marry a girl there, her family welcomes you with open arms. As for the age ratio, it's nothing to be for a 20-25 year old filipina from this site to be with 40 or 50 year old man. It's normal and accepted there. It's part of their culture..."
Ruben
"When single guys go to Asia by themselves to find a lover and they're not with an agency, they can run into a lot of problems with the women. You can take home the wrong women very easily. Considering their track record and how long they've been around, I really felt like I was getting into a good thing with this agency. I watched a lot of videos of former clients..."
Skip G.
My experience with this agency was truly amazing. I wrote to a number of women on the website and had a list. I went over there thinking that everything was just gonna go perfectly and within two days my list had turned upside down. And K.C. wasn't even part of my list in the first place. Everything changed when I met her. We hit it off perfectly..."
Unrivaled Matchmaking Services
With more than two decades of solid experience in the business, you can be sure that you are with the best if you do decide to sign up for our matchmaking services. We guarantee that the women on our profiles are real people as these profiles are monitored by our staff.
Our dedicated staff will make sure that you will have the time of your life online or in person. Hundreds of other dating sites offer similar services as ours, but we are proud to say that based on most Asian dating review, we are one of the top companies in the industry.
Superior Accommodation
During our socials and tours, we see to it that our clients are pampered and that everything is to their satisfaction. This includes the accommodation. You will be staying at a luxurious hotel where you will have complimentary meals so you do not have to worry about anything. All you need to think about is how to impress the beautiful dream Asian girl.
City Tours and Excursions
While on the trip for our socials, we will provide you with detailed tours for you to enjoy the local scenery and beautiful tourist spots. You will get to tour Asia and see its beauty! You can also check out our detailed Asia travel guide for you to make the most of your trip to Asia.
Join us now and sign up for FREE! Find the love of your life halfway across the world through Asian-Women.Com
Newest, beautiful, single women now added for week of Wednesday, 6 December, 2023 - Tuesday, 12 December, 2023
You have to meet the women to marry them! What other international dating site offers you numerous opportunities to do that?