Newest, beautiful, single women now added for week of Wednesday, September 23, 2020 - Tuesday, September 29, 2020
During this COVID-19 crisis, be assured we are still working daily to ensure your success!
Visit Asia | The Most Diverse Continent in the World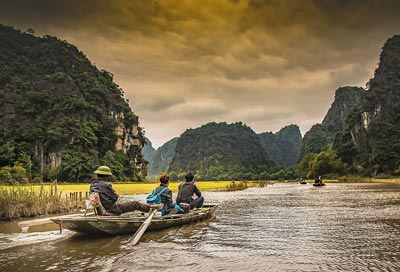 Affordable and incredible—these are some of the reasons people from all over the world travel to Asia at least once in their lives. Rich culture and traditions await the travelers the moment they arrive. Asians, with their friendly nature, make the tourists come back for more, or even stay.
If you want to immerse yourself in the breathtaking sceneries, then you should visit Asia. In Southeast Asia, you can bask under the sun as you spend your day in the islands. You can also meet Asian women and share drinks as you explore the Asian nightlife. Every country has its own culture and traditions, and to experience those is also learning about the history that molded Asians into what they are today.
Asian women are also the reason why foreign men choose to travel to Asia. The commitment and passion of these women make them the most sought-after brides in the world. Just like Asia's paradise-like tourist destinations, an Asian woman is truly a sight to behold.
If it is going to be your first time to visit Asia, you would probably be wondering where to go first. Without a travel guide, it is possible that you will not be having the time of your life in Asia. For you to enjoy your trip to the fullest, you should not miss the best places in Asia.
Must-See Places in Asia
Since Asia is the largest continent, it cannot be denied that the world's best tourist destinations can also be found there. For adventure-seekers, it is important to explore the must-visit countries in Asia. Here are some of the places that tourists usually visit when they travel to Asia.
Hong Kong
In the southern part of China, there lies Hong Kong. The city is well-developed with skyscrapers, but it still has not forgotten the old ways, which you can observe everywhere even in the food they prepare. You can also spend your afternoon looking at the red-sailed boats in the waterfront of Tsim Sha Tsui and wait for the lights display at sunset. You can also visit the famous Tian Tan Buddha situated in Ngong Ping and enjoy the view of Lantau Island as you ride the cable car.
Singapore
Another Asian city that offers world-class attractions is Singapore. The moment you arrive at the airport, you can already see that every corner of the city is picturesque. Of course, you should not miss the classic Merlion and the futuristic Gardens by the Bay.
Thailand
When you think of Thailand, you will think of a great combination of the old temples, beaches, and modern-day buildings. You can surely find a place fit for your personality. You can go from one beach to another. You can also go partying in Bangkok. Shopping is not a problem for you can find bargains in markets. There is truly a reason it is the Land of Smiles.
Cambodia
This is another nation that preserves ancient temples. The ruins of historic architecture, mementos of Cambodia's creativity and skills, are everywhere, making the nation a great spot for those who crave for rich culture and history. Its scenery is truly captivating that this should always be one of the destinations every tourist should visit when they travel to Asia.
Indonesia
You should know that Bali is not the only place that you can visit in Indonesia. There are a lot more. If you want a slower pace of life, you can visit the small villages of Yogyakarta. You can also explore the volcanoes around the Ring of Fire and the great beaches of Komodo Islands. Also, do not miss the chance to try the Indonesian cuisine and witness the traditional dances performed by the locals.
India
Despite the hustle and bustle in India, it is still worth a visit. The history is well-preserved in the country. Taj Mahal, for example, is still one of the most beautiful buildings ever created. The ruins like the stepwells are still immaculate. The Chand Baori Stepwell, one of the largest water tanks in India, even have religious symbols and statues of gods inside. The 15th-century Ranakpur Jain Temple is full of mystery. Make sure to check its carved pillars for no two are alike!
Philippines
With more than 7,000 islands, surely there are numerous places to visit in the Philippines. One of the Seven Wonders of Nature, Puerto Princesa Subterranean River, should be in your list. You should also visit the island of Boracay and Siargao. The travel may be long, but it will surely be worth your time.
If you want a more romantic adventure, sign up with us and explore Asia with Asian women. To travel to Asia is to experience diversity. Offering adventures like breathtaking trekking sites and cuisines of different tastes, the continent is where you can escape and challenge yourself to your limits.
Newest, beautiful, single women now added for week of Wednesday, September 23, 2020 - Tuesday, September 29, 2020
During this COVID-19 crisis, be assured we are still working daily to ensure your success!