Newest, beautiful, single women now added for week of Wednesday, July 8, 2020 - Tuesday, July 14, 2020
During this COVID-19 crisis, be assured we are still working daily to ensure your success!
Dating in Asia | How to Meet Asian Women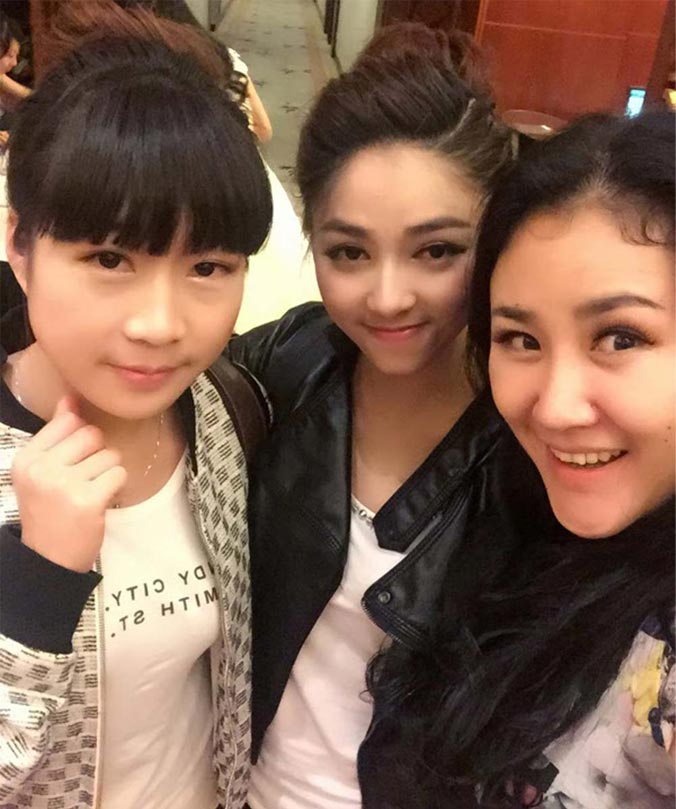 If you are planning on meeting an Asian woman and go dating in Asia, then you are in the right place at the right time!
With our top-notch matchmaking services, your dream of being able to meet the perfect Asian woman will eventually become a reality. With two decades of experience in the business, you can be sure that you are with the best.
How to Use Our Services to Meet Asian Ladies
Being one of the best international matchmaking services in the world, we are proud to say that you can count on our services any time of the day.
With our services, you will be able to:
Browse thousands of Asian women profiles.
Talk and communicate with the Asian ladies of your choice.
Join our romance tours and get to meet and mingle with her up close and personal.
Socialize with hundreds of other women through our social events.
Register for FREE Today
Now is the time to start your journey and find love in Asia! Join us and browse thousands of Asian profiles on our site.
To register there is NO credit card required and there is absolutely NO OBLIGATION in any way! All registered members have free access to all photos in every ladies profile.
Set Your Preferences and Online Profile (Optional)
After registering your account, you can then access your profile and set your preferences. You can personalize your profile so as to make it more interesting to the women on the platform. You can add a profile picture or add a short description of yourself for them to read about you.
Even if you do not set your preferences and personalize your profile, you will still be able to use some of our services.
Start Receiving Letters from Women (Optional)
Once you have signed up for a FREE account, you can then browse thousands of new Asian singles on our site. By this time, women who become interested in you will be able to send you letters.
These letters contain an introduction from the women to get you started on your search for the perfect woman for you. Do note that you will receive all letters that are sent to you. If you find this feature a bit excessive (because of the number of letters that you may receive each day), you can opt to turn this feature off on your profile settings as this is an optional feature.
Several Options to Communicate with the Women
Once you see that you are interested in someone, you can choose to communicate with them. With our services, there are several options for you to communicate with the woman of your choice.
Mail
If you are the romantic type of guy, you can opt to send mail to the woman that you are hoping to get to know better. With our express mail service, you can enjoy sending and receiving mail to the woman that you have chosen. What's more, you can even send her gifts from our selection and have our staff deliver them personally. You can even choose to have her picture taken when she receives the gift!
Over the phone
Being able to talk to the person that you like is one of the benefits of signing up for our services. With this service, you can talk to her anytime of the day, any day. We even have translation services that you can opt in if you are having communication issues with the woman of your choice.
Other external methods
Other external modes of communication is always available to both parties. But because of the risk of this to both the woman and the client, we are required to abide by the provisions of IMBRA. As such, any and all personal information that can be found on our files will remain confidential. If in any case either requests such information, for as long as it is not misused, consent from both parties is required and that either should submit to any procedures that IMBRA requires.
Communicate with Women You're Interested in
With thousands of women on our site, you have the power to choose only the women that you wish to communicate with. This is available with our Platinum Membership package. With this, you will be able to "turn off" any feature that you think you will not use. You do have the option to turn the feature on again in the future.
You can choose one of two payment options:
Pay As You Go
Under Pay As You Go, you will only pay for the features that you want to use. Any feature that you deem unnecessary will be unusable and you will not have to pay for them. You can choose to pay for a certain feature should you need it in the near future.
Platinum Membership
You can choose to subscribe to our Platinum Membership package. With the membership, you will gain more control of your profile. You will also get a 25% and 33% discount on our express mail service and phone service respectively.
Should you choose to terminate your membership, you can do so anytime. Once you end your membership, you can still use our pay-as-you-go method of payment and still enjoy some of our services.
Meet Asian Women in Person
Once you have set up your profile and subscribed to our matchmaking services, you can join our socials and get a chance to meet hundreds of beautiful young Asian women during our romance tours.
If you do choose to join in on the fun, we have you covered right from the moment you get on the plane to Asia. You will be accommodated in luxurious hotels with complimentary meals while enjoying your time with the ladies.
You can be sure that the women you are going to meet are legit and real as we interview the ladies one by one right before our socials. You need not worry about the barriers of dating Asian women as we do provide detailed guides, tips, and services that will help you overcome them. All you really have to do is sign up and register for FREE! Dating in Asia has never been this easy!
Newest, beautiful, single women now added for week of Wednesday, July 8, 2020 - Tuesday, July 14, 2020
During this COVID-19 crisis, be assured we are still working daily to ensure your success!