Asia Travel Itinerary Tips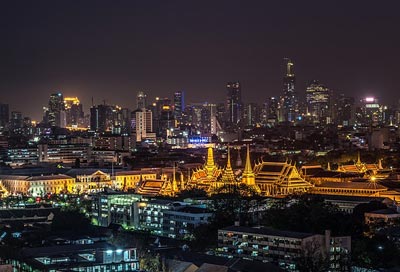 When traveling to an unfamiliar place, it is important to be prepared and if at all possible, budget your expenses and create a travel itinerary of the places that you wish to visit. For your Asia travel, this is very important considering how large Asia is and how many tourist spots there are to choose from.
If you look at the Asia map, you will realize that even a week won't be enough to be able to visit a majority of the region's beautiful spots. For travel tips for your itinerary, see to it that the places that you will visit are close together. This reduces your travel expenses and travel time drastically. You are better off lingering on the tourist spots than when you are lingering during travel.
Make sure that you research a bit about the place and create a budget. This will ensure that your budget will get you through the end of your trip. As much as possible, take food with you. In most cases, the cost of food in known tourist spots are crazy expensive, especially for foreigners.
Places to Visit
Before you make an Asia travel guide for when you visit Asia, here are some recommended places to visit in Asia for you and your loved ones.
Thailand
Thailand is known for its many beaches and spectacular seascapes. Krabi, which is located south of the country, is home to such beaches. The picturesque beauty that the beaches at Krabi present drives thousands of tourists into the country yearly. Another popular tourist attraction in Thailand is Pattaya. It is a city in Thailand's Eastern coast. Pattaya also hosts a handful of pristine beaches that feature fine sand and emerald green waters. Pattaya is also known for its night parties. If you are looking for a good time and have a drink or two with the locals, especially Asian women, Pattaya is the place to go.
After enjoying the beaches of Thailand, you can opt for a change of scenery and go to the capital, Bangkok. Bangkok is home to both ancient and modern architecture. Most temples in Bangkok were built several hundred years ago. A trip to the Grand Palace or the Temple of the Dawn should tickle your fancy for Thailand's culture.
Philippines
Known as the "Pearl of the Orient Seas", the Philippines should not be left out of your list of places to visit in Asia. The Philippines is called such because of its splendid natural beauty. Not only is the Philippines known for its beautiful spots, it is also known for its beautiful people, both on the inside and out. The only challenge that you will face while you are visiting the Philippines is the fact that it is composed of roughly 7,107 islands. Because of this, traveling to and from different spots can be time consuming. Nevertheless, the time you will spend in the Philippines is time well-spent.
For starters, you can start in Luzon, the country's northernmost island. Here is where you will see the famous Walled City or the fortress city of Intramuros. Further north of Manila is the town of Vigan. It is said to be the town that time forgot mostly because it has remained unchanged for centuries. The town looks like a slice of Spain with its cobblestone roads and Spanish style houses. While in Luzon, you can also visit the Rice Terraces of the Cordilleras. It is a gigantic "stairway" of rice crops planted on the side of a hill.
In the Visayas, you can visit Boracay, which is the country's most popular tourist destination. It's fine white sands and serene waters attract thousands of tourists annually. After visiting the beaches of Boracay, you can go to Bohol and visit the Chocolate hills and see one of the world's smallest primate, the Tarsier.
In the southern island of Mindanao, you can try out native delicacies such as puto, sambal, biryani, and ginataang manok. Here you can see Maria Cristina Falls. The falls features a rocky outcrop right in the middle of the falls, hence why it is called the "twin falls" because the water that falls down its slope is divided into two because of the outcrop.
Hong Kong
If you are more of a city type kind of guy, you can always visit Hong Kong. Located in the eastern part of China, Hong Kong boasts towering skyscrapers that literally kiss the sky and modern architecture that you can see in most developed countries. The city is known for its dazzling nightlife and delicious food.
Hong Kong also offers luxurious hotels and restaurants where you can try some of its fancier foods.
Singapore
Much like Hong Kong, Singapore is known for its modern architecture and attractions. Here you will be able to visit the Singapore Oceanarium which features hundreds of fish species.
You can also visit Sentosa, an island resort just off the southern coast of Singapore. Here you can tour Tiger Sky Tower and see the country from above. The tower is so high that you can even see parts of Indonesia!
Of course, there are still other countries that feature world famous tourist spots that tourists should visit during their Asia travel. But if we are to list all of them here, then the list could go on and on for hours. These examples are just ones that are mostly well known to tourists, especially if it is their first time overseas. Seeking advice from the best Asia travel agency will surely help you out a lot.
If you are looking to book a trip for your next travel plans, join us now and sign up for FREE. Don't miss the opportunity to join us in our socials in Asia and meet hundreds of beautiful Asian women whilst enjoying your vacation. What are you waiting for?
Newest, beautiful, single women now added for week of Wednesday, 27 September, 2023 - Tuesday, 3 October, 2023
You have to meet the women to marry them! What other international dating site offers you numerous opportunities to do that?