Asian Women Tours
Finding a potential partner through international dating is no longer considered a new experience for most Asian women.
You will find many interracial couples in and outside of Asia, so you are bound to meet an Asian woman who is interested in dating, or even marrying, a foreign man like you.
If you want to date women in Asia, you have the option to do so either online or in person.
All you have to do is take the initiative.
Get out of your comfort zone and meet some of these women as you explore and experience the Asian dating scene. With that, you can turn your dream into a reality!
Of course, to be able to date these lovely women, you will need to meet them in person. You can opt to travel to Asia alone or join one of our singles tours where you will get to meet and socialize with these ladies while traveling to some of the top tourist destinations on the continent.
View Some Of Our Success Stories...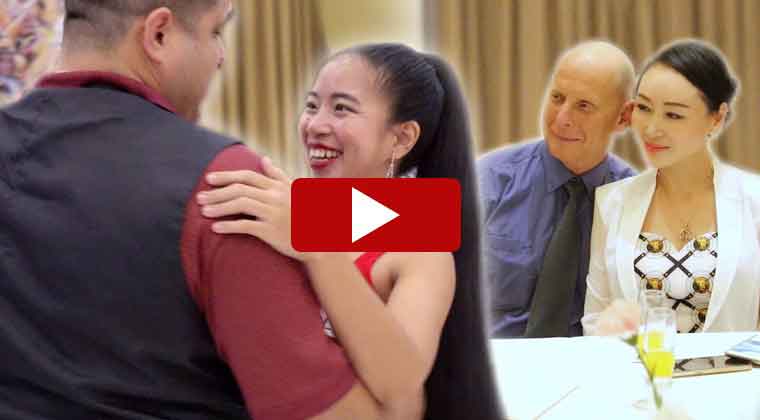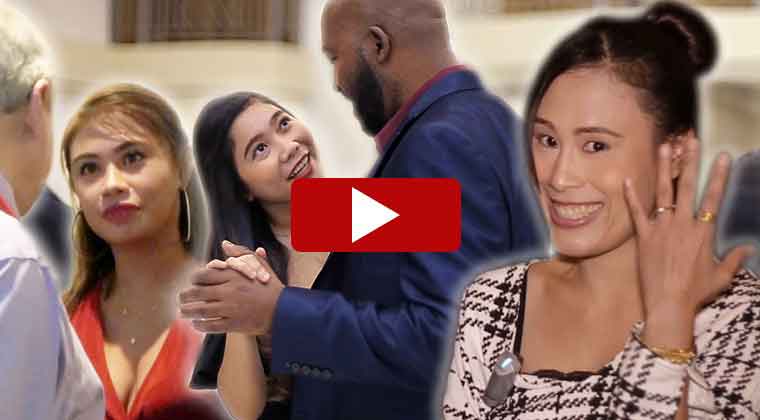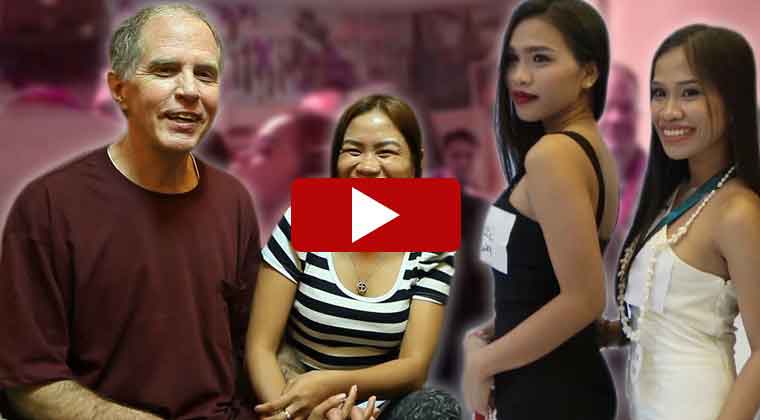 View More Videos
About Our Singles Tours
Finding love among Asian singles is not something that happens solely because you want to experience it bad enough. For it to become a reality, a lot of factors need to be considered.
This is where matchmaking services and singles tours come in.
Through these, you can overcome common obstacles that get in the way of creating a romantic relationship with an Asian woman. You will have someone to confide in and guide you as you get to know these ladies on a deeper level.
It's also through these that lovelorn men from the west connect with genuine, sincere, intelligent, and engaging women from the east who want to make their pool of suitors a little more international.
What Our Asian Tours Include
Making the journey to Asia in order to meet single Asian women isn't just something that happens in a whirlwind.
It has to be manifested and brought into reality.
Paperwork, hotel accommodation, and plane tickets --- these are just some of the things that you need to fulfill in order to travel to Asia to meet the women.
One headache that many travelers have to deal with when their plane lands and touches down on the tarmac is transportation from the airport.
Ride-sharing apps may not work in the country you're in and taxicabs can be expensive around airports, not to mention that lines tend to be pretty long as many a traveler is trying to get from the airport to the city.
But that is not the case with our Asian singles tours.
Part of our package includes airport pickup.
No longer will a man have to wait in line or stare bewildered at his phone as his app tells him that there is no service available in the region.
Now, he can just sit back and relax because all the logistics have been taken care of as part of his tour package.
Another thing that gives travelers consternation when making plans to travel abroad is the accommodations.
Cities often have multiple hotels of varying quality and at various price points. So going on a trip to a different country means having to go through hotel after hotel to find the best possible accommodation for your allotted budget.
However, our tour package includes a room in a great hotel so that you won't need to worry about looking for a place to sleep in, especially when your whole purpose of traveling is to find love and eventually date Asian women.
Language barriers exist, and Asia has hundreds, if not thousands, of languages, and not everyone can speak fluent or even passable English.
Well, part of our service is having translators that will help bridge the language gap.
Finding a place to date can also be tricky, especially when it's in unfamiliar territory.
During our singles tours, we organize socials that usually take place during the evening.
These are fun, catered events where men and women can mingle and hopefully strike up a match.
You could say that this is a great opportunity for you to approach beautiful Asian women whom you find interesting. From there, you can create a connection, form a friendship, and eventually ask her out!
There are also more personal dates available for two people who want to be in a more intimate setting. Translators are available for such scenarios so that these two people can deepen their connection without having to worry about being able to understand each other.
There are a lot of benefits to a singles tour, not the least of which is getting to meet Asian women and create a relationship with them.
So why go through such a journey alone when you can join a tour where it's more fun, exciting, and memorable?
Newest, beautiful, single women now added for week of Wednesday, 27 September, 2023 - Tuesday, 3 October, 2023
You have to meet the women to marry them! What other international dating site offers you numerous opportunities to do that?